Certification Program, Governmental Policy Advocacy, Stakeholder Expansion, and Scaling SBC Operational Capabilities Emerge as Key Initiatives for 2019
December 20, 2018 —

"In reality strategy is actually very straightforward. You pick a general direction and implement like hell."
- Jack Welch

Safer Buildings Coalition Leadership, aided by a SBC Member focus group, capped off two months of strategic planning with an offsite in Phoenix from December 3-5.
The team selected the groundbreaking book Forces for Good - The Six Practices of High-Impact Nonprofits [Leslie R. Crutchfield, Heather McLeod Grant] as a yardstick and guide to help us understand how to lead the Coalition to a high-impact future.
High-impact is needed for the scale of the problem: There are over six million commercial office buildings in the US, and 50% of these are greater than 5,000 sq. ft. There are hundreds of thousands (perhaps millions) of buildings that have inadequate wireless coverage, placing our citizens and First Responders at significant risk.
The Six Practices are as follows:
Advocate and serve.

Work with government and advocate for policy change, in addition to providing services.

Harness market forces.

Great nonprofits find ways to work with markets and help business

"do well while doing good."

Inspire Evangelists.

Create meaningful experiences for individual supporters and convert them into evangelists for the cause.

Build and nurture nonprofit networks

, treating other groups not as competitors for scarce resources but as allies instead.

Adapt to the changing environment

and be as innovative and nimble as they are strategic.

Share leadership

, empowering others to be forces for good.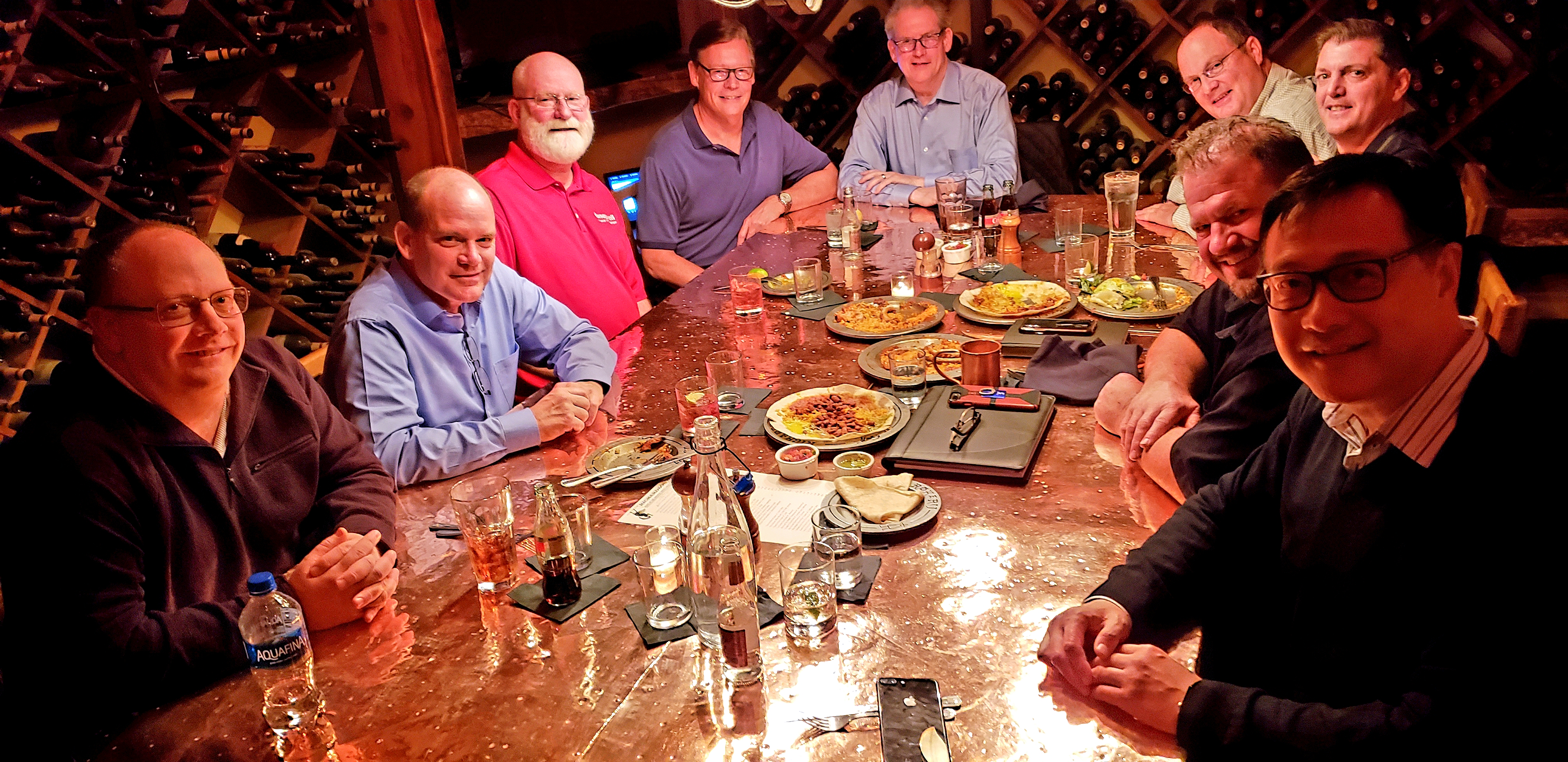 Present for the Safer Buildings Coalition [Clockwise, from the left]:
Donny Jackson

- Editor, IWCE Urgent Communications

Alan Perdue

- Executive Director, SBC

Rich Roberts

- Industry Affairs Manager – Honeywell

Jeff Hipchen

- SBC Board President, [RF Connect]

John Foley

- SBC General Manager

Jeff Alexander

- SBC Board of Directors [Extenet]

Seth Buechley

- SBC Treasurer

Kevin Persing

- SBC Secretary [Cobham]

Patrick Lau

- SBC Board Vice President [Comba]
The Key Initiatives for 2019
1. Certification Program - Develop a program of Technical Certification for Designers, Installers, and Inspectors / Maintainers that will be:
Train qualified technical staff in in-building public safety communications competencies
Be acceptable to AHJs and suitable for insertion into model fire codes
Be scalable / available nationwide and beyond through strategic partnerships
2. Government Policy / Advocacy - Make an impact through governmental action
Stand up a Government Affairs Work Group [Volunteers Needed]
3. Stakeholder Expansion - Expand value and attract more stakeholders from the following sectors:
End Users (Commercial Real Estate, Higher Ed, Healthcare, Other Verticals)
Wireless Carriers
First and Second Generation Third Party Operators
Specifiers (Architects, Engineers, GC's, Consultants)
Fire Protection
4. Scale Operational Capabilities
Transition Tasks to Paid Resources
Add Content Manager / Social Media [See Hiring Announcement HERE]
Work Group Management
Member Relations - Onboarding
Program Manager to build Cert Program
Graphic Arts / Marketing Support
More Trainers and Speakers
Lobbying Expertise